$3M Property next Jon Stewart farm up for auction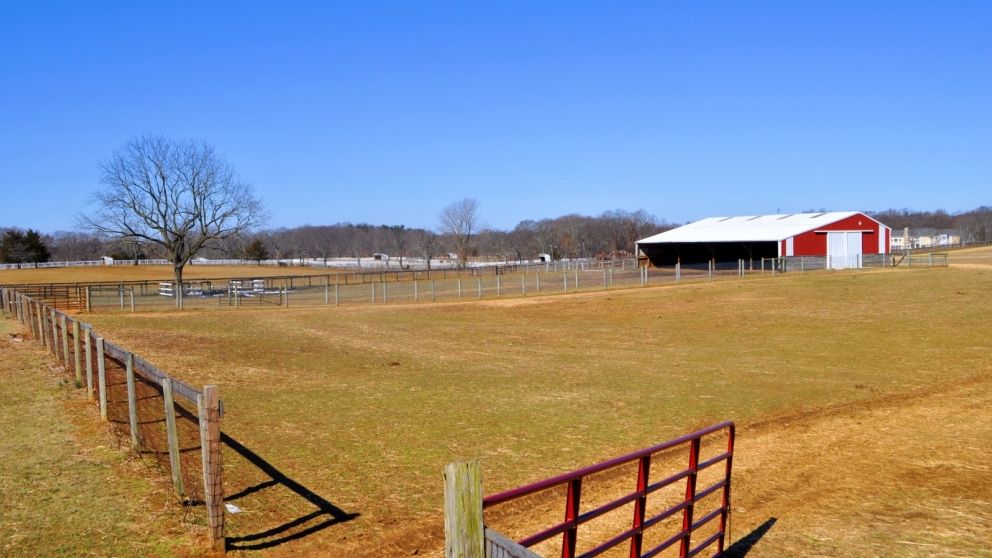 COLTS NECK - The highest bid could get you a notable horse farm across the street from Tracey and Jon Stewart's animal sanctuary.
The 45.5-acre Tourelay Farm, owned by the estate of Ramona and Edward Barney, a prominent couple for decades in New Jersey's horse racing industry, goes to auction in mid-May.
Ramona died in September 2014, while Edward died in August.
The farm had been on the market two months ago for $3.2 million before executors of the estate sought Max Spann Real Estate & Auction Co. for the May 17 auction.
But the Stewarts' plan for historic Hockhockson Farm, for which they received approval this year to operate as an animal rescue sanctuary and agricultural learning center, may be a nudge that encourages another buyer, said Max Spann Jr., president of the Clinton-based auction firm.
The Stewarts' investment signals a commitment to farming in the area, he said.
"What it is telling me is there is going to be a lot of investment and a lot of money being spent refurbishing the farm. There is a renewed interest and big dollars being invested in that stretch of Colts Neck," he said.
Tourelay Farm and the Barneys have a storied history within New Jersey horse racing aside from its new celebrity neighbor, according to horse racing media reports and information released from Monmouth Park after Ramona Barney died.
Edward and Ramona Barney purchased the farm in 1971 after meeting five years prior while both were traveling the country and working in horse racing. The couple were active owners in their farm, handling everything from breeding and training to exercise riding and being a groom and pony person.
The Barneys also operated a pony business at Monmouth Park, which offers horses to lead and, at times, calm the racing thoroughbreds as they head to the starting gates. The Barneys would retrain retired thoroughbreds to work as track ponies.
The couple also opened Tourelay as a permanent home for retired thoroughbreds after their racing days were done.
Tourelay is a preserved farm, which prevents the land from being developed. The future buyer would have to use the land for some sort of agricultural purpose but would not necessarily have to run it as a horse farm, Spann said.
The property includes a 150-year-old, 3,600-square foot colonial with three bedrooms and 2.5 bathrooms. Tourelay Farm has a second living space in a three-bedroom, 1-bath apartment attached to a nearly 6,000-square foot foaling barn.
It also includes a 4,500-square-foot yearling barn, a 16,000-square-foot riding arena, an equipment building and a hay shed.
Susanne Cervenka: 732-643-4229; scervenka@gannettnj.com.
View the full Article on app.com HERE
---