A.C.-owned properties auctioned for nearly $1.2 million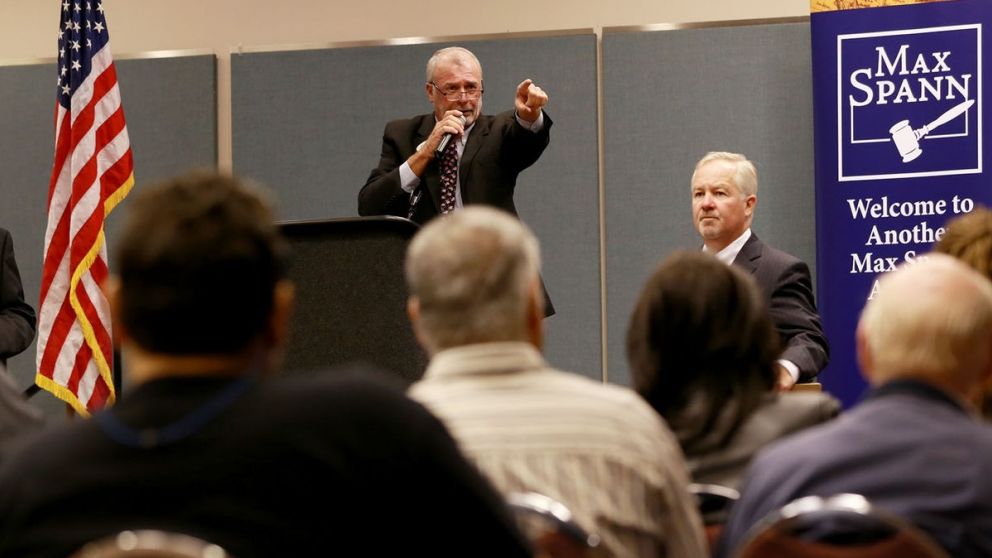 ATLANTIC CITY — In less than an hour, 29 city-owned properties were sold at auction Thursday.
The city held a government surplus real estate sale in Hall A of the Atlantic City Convention Center. In total, the city made $1,173,500 for 15 parcels of land from the city's Northeast Inlet section and the Midtown South region.
City Councilman Kaleem Shabazz welcomed the potential bidders and thanked them for their interest in becoming city property owners.
Promising the sales of the former Revel and Atlantic Club casino properties will happen before Memorial Day, Shabazz said, "Atlantic City is on the upswing."
Many of the properties, mostly open plots and parking lots, were auctioned in bundles. The highest bid was for a four-address bundle parking lot on N. South Carolina Avenue. The parking lot went for a final bid of $455,000.
Max Spann Real Estate and Auction Company previously aided the city in an auction of Bader Field, which resulted in an underwhelming $50 million sealed bid that the city later rejected. This was the second auction by Max Spann, but one of several property auctions Atlantic City has held since the state takeover in 2016.
One of the bidders who walked away with a contracted property was Alpha Funding CEO and developer of the Tennessee Avenue Transformation Project Mark Callazzo. Callazzo said the small lot he purchased at 114 S. Ocean Ave. backs up to the coffee shop and bar concept his team is developing on Tennessee Avenue. He said the purchased lot would provide more space for the project's development, if needed.
"Ronald Reagan said it's morning in America. And right now, I think it's morning in A.C." Callazzo said.
All but eight of the listed properties were sold on Thursday. Max Spann Jr., president and CEO of the auction company, said the leftover properties may end up on a future auction listing, possibly next spring.
"When you're auctioning off empty spaces, it can be a lot more difficult," said Spann "but I think there was a good turnout today and many people are wanting to invest in Atlantic City."
LAUREN CARROLL Staff Writer
Atlantic City Press
http://www.pressofatlanticcity.com/news/a-c--owned-properties-auctioned-for-nearly-million/article_e6d10ffb-c757-505d-ad38-63fa3a01701b.html
---