After years in limbo, South Jersey indoor flea market sells for $5.7M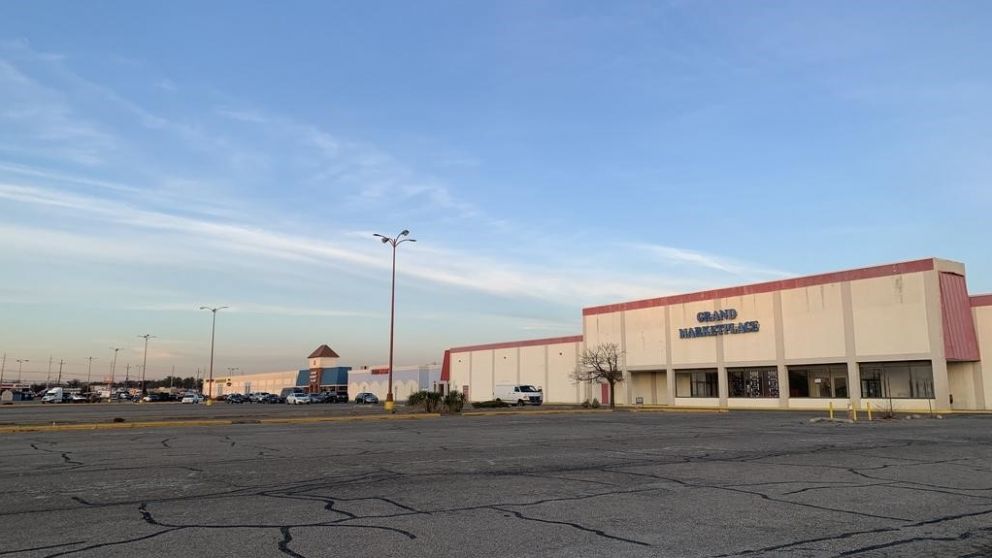 After years in limbo, South Jersey indoor flea market sells for $5.7M
By Michelle Caffrey – Reporter, Philadelphia Business Journal
Dec 24, 2019, 12:36pm EST
After more than four years of potential deals falling through, a sprawling, dilapidated indoor flea market in South Jersey finally has a new owner — and a new plan for the property's future.
North Empire LLC, a New York-based real estate investment company that specializes in multifamily projects, bought the 228,000-square-foot Grand Marketplace in Willingboro from Republic First Bank for $5.75 million this month.
North Empire CEO Mark Martin told the Philadelphia Business Journal the exact plans for the 29-acre site are still in the works, but both residential and industrial uses are on the table. The site is prominently located on bustling Route 130 and has long been a target for potential redevelopment.
The Grand Marketplace opened in 2006 in a long-vacant, 40-year-old shopping plaza once home to discount department stores and an Acme.
Its opening came not long after the closing of the former Pennsauken Mart, drawing many of the markets' former tenants. At its peak, the marketplace had more than 100 vendors selling things like food, clothing, pets, used items, electronics, but has fallen into disrepair over the years. It was cited for numerous fire code violations and has seen multiple burglaries and robberies.
In 2016, Republic First Bank took control of the property from its former owner, 240/242 Franklin Avenue LLC and has pursued multiple sales. All have either come up short — an auction in 2017 drew a top price of $3 million — or fell through after proposals were put before the township's council.
The marketplace is open Thursdays to Sundays, and Martin, the new owner, said it has dozens of vacancies and numerous code violations. Some vendors, including an Amish market, are still in operation. He expects the marketplace will be shut down ahead of the redevelopment. Martin said he does not have a specific timeline for the project.
North Empire is exploring two main options moving forward — seeking a subdivision to build multifamily residential units toward the front of the property and industrial space in the back, or developing it solely for industrial use.
"We're looking forward to cooperating with the county and township," Martin said. "We would like to be welcomed in town. It's a nice-sized property and I think if we do the right thing, it will be helpful for the town."
In a statement, Willingboro Mayor Martin Nock said he's glad to hear of the sale and wishes the new owners "the best of luck," he said. "The property is one of the centerpieces of Willingboro and we are excited to see it shine again."
The sale was brokered by Bob Dann, COO of Max Spann Real Estate & Auction Co., who sold the site on behalf of the bank. Dann said the property gained attention because of its highly visible location in a federal Opportunity Zone and its flexible zoning. Developers are also increasingly looking toward sites like the marketplace that they can shift to more in-demand uses, like warehousing and distribution.
"It follows a trend of people repurposing and using large malls and retail spaces," he said.
Full article can be found at Bizjournals.com
---