Historic Budd Company Site Going up for Auction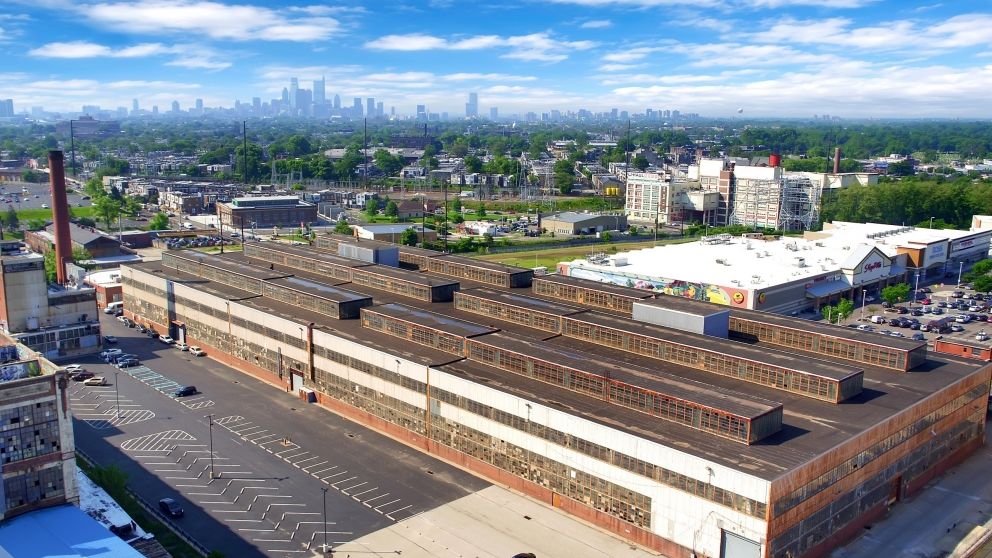 PHILADELPHIA – August 21, 2018 – The sprawling Budd Company site in the Tioga/East Falls section of Philadelphia where thousands of factory workers once produced parts for planes, trains and automobiles is going up for auction.
What remains of the site has been divided into five parcels so that bidders can bid on any one of them or bundle more than one into a package bid. Someone may even bid on the entire five. The site will most likely serve a mix of uses, though.
"The property is so large we suspect you will see homes built on a portion and commercial/industrial on another portion," said Max Spann Real Estate and Auction Company COO Bob Dann "The property lays out in a very organized manner with three of the parcels on one side of the railroad tracks and then the two large parcels on the other side of the tracks. I could see a winning bidder try to package the properties on one side or the other. It's really up the imaginations of the perspective buyer or buyers."
The buildings were constructed from 1917 to 1988 and include a mix of industrial, distribution and warehouse with high ceilings and rail and tractor trailer access. In addition to parts for cars, trains and planes, Budd built complete passenger rail cars, missile and space vehicles and various defense products at the factory.
Some of the buildings on the property are ideal for both retail and residential spaces with courtyard floorplans, large windows and close proximity to shopping, transportation and Temple Health, which is located in a previously acquired converted Budd factory building. Another former Budd building has been turned into a Shop Rite.
The parcel sizes range from .66 acres to 10.46. The square footage in the buildings ranges from 5,600 to 681,480. The neighborhood, just off Route 1 and & 76 has been rapidly improving and the redevelopment of this once bustling campus would accelerate that upward trajectory.
The company has set an Auction Date of October 4 for bids to be submitted. Interested prospective bidders can tour the property before the auction by contacting Max Spann at 888-299-1438.
Max Spann Real Estate and Auction Company is America's premier real estate auction and advisory company and has been an industry leader in accelerated marketing and consulting services for more than 50 years. The company's Accelerated Auction Marketing Program creates urgency in the marketplace and allows sellers to control the terms and the timing of the sale of their real estate assets. Learn more at http://www.maxspann.com/.
---