Historic golf course, country club headed for auction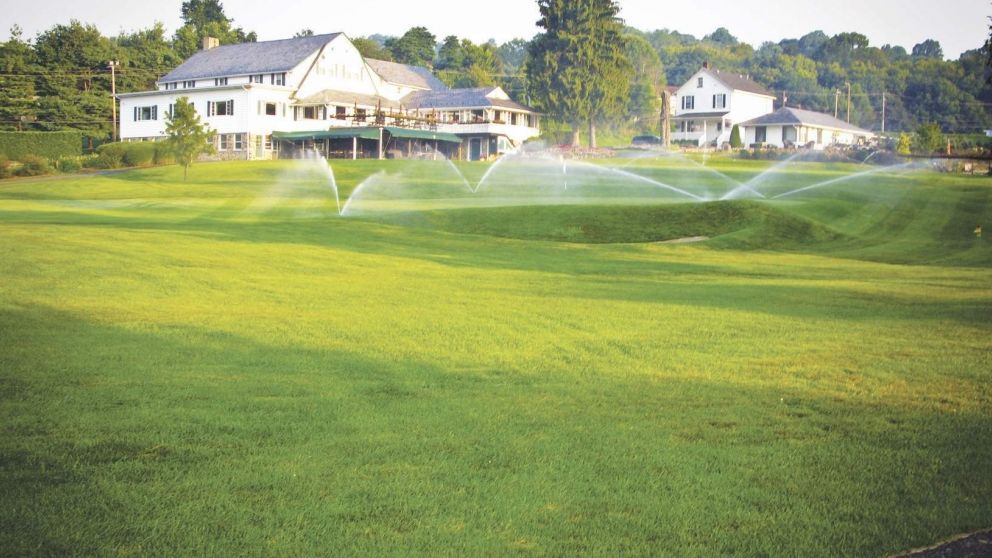 By Katie Moen New Jersey Herald
Posted: Jun. 21, 2017 12:01 am
HARMONY -- When it was built in 1929, the Harkers Hollow golf course was one of the best-known in the state. The 177-acre course, nestled against the natural beauty of the Warren County hills, features a clubhouse, swimming pool and plenty of other attractive amenities. Now, the historic course is going up for auction, and the chance to restore it to glory is up for grabs.
"This is an absolutely amazing course," auctioneer Max Spann said. "It was designed by Roger White, the first president of the PGA, so there is some real history here."
Spann said that the auction house will an open house on Thursday from noon to 2 p.m.
Spann, president and CEO of Max Span Real Estate and Auction Company, said that the property is "full of opportunity."
"The owners of the course ran into financial trouble about four or five years ago," Spann said. "It was part of a family business, and when one of the owners passed away it became too much for the rest of the family to handle."
The family also owns Apple Mountain Golf Club in White Township, a few miles down the road.
"Running two courses was just too much, so they have decided to let this one go," Spann said.
Spann said though the course had become "a little dog-eared" over the past several years, it is still operational and could be re-opened the day after it is sold.
"I played a round out there last week," he said. "It's a beautiful place. It needs a little work, but it has been pretty well taken care of."
In addition to the course itself, the sale also includes a banquet hall, a pub and restaurant, a pool, a hot tub, an outdoor lounge area and the rights to a liquor license.
Spann said that the property, located in the Highlands Preservation area, could be re-purposed for other uses allowed under the conservation regulations of the region.
Spann said that the first open house for the property, held Thursday, "went very well."
"We have some people very interested in restoring this course to its original glory, and we have some others who might like to purchase it for a new purpose," he said. "It will be very interesting to see what happens here."
The auction itself, which will open at the amount of whatever the first bid happens to be, will be held at 1 p.m. July 11.
Spann said that anyone interested in attending either event should call the auction house office at 888-299-1438.
More information on the property can be found at: maxspann.com.
For originial article, CLICK HERE
---