Historic Stafford Farm in Voorhees to be sold at auction; preserved for agricultural uses only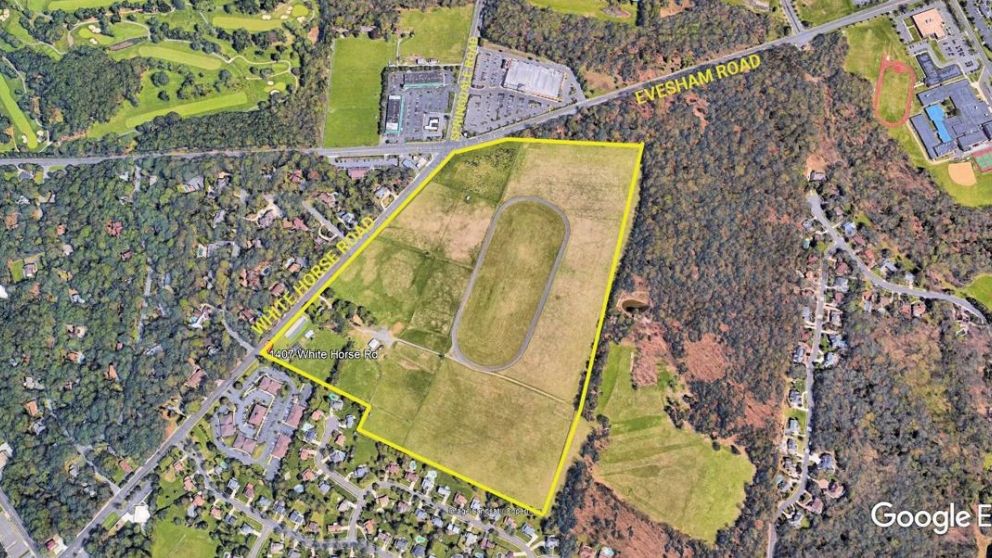 Historic Stafford Farm in Voorhees is being sold.
The farm dates from a 1773 land grant from Gen. George Washington to his personal guard, Lt. John Stafford, and is preserved as farmland by the state.
The approximately 70-acre iconic former horse farm at Evesham and White Horse Roads will be auctioned on October 1, with a minimum bid of $900,000, according to the auction brochure from Max Spann Real Estate and Auction Co.
"This is really an extraordinary offering," Max Spann Jr., president and CEO of the auction company, told 70and73.com in a telephone interview Thursday. Spann said the link to George Washington makes it a unique property.
The farm now is owned by Ken and Amy Kazahaya, who purchased it in 2005 with plans to operate as a farm. The complete 140-acre property was purchased by Voorhees Township, Camden County, the state and a nonprofit in 2004 from the Stafford family for $20.6 million, according to a 2006 news report in the Courier-Post. Half of it is open space preserved by Voorhees Township.
Spann explained that, under the farmland preservation rules, the property must remain in some agricultural use forever. It's now a hay farm with part devoted to growing trees, he said.
Jack Sworaski, Camden County's director of the division of open space and farmland preservation, confirmed that the farm cannot be commercially developed into uses such as a shopping center or housing development. He said it must always be used for agricultural purposes. Even if the brick farmhouse on the site were demolished, a new house must be built in the same footprint, excluding the possibility of a "McMansion," he told 70and73.com.
One possibility is that a buyer will run it as a farm market, capitalizing on the heavy traffic at the intersection, Spann said. The brochure shows a conceptual farm stand site at the intersection of Evesham, White Horse and Springdale roads. Spann said a stand would need township approval.
"High visibility, signalized intersection provides a wonderful opportunity for running a farm market, vineyard, hard cider mill, brewery, tree farm, or whatever agricultural venture you wish to pursue," the Spann brochure notes. "Numerous pastures and paddocks for your horses or livestock."
Spann said that in recent years his firm has sold more than 18,000 acres of preserved farmland in New Jersey. Many of those 100 to 150 farms were in South Jersey, he added.
The auction will be online from September 30 to October 1.
For the complete article, CLICK HERE
---