Max Spann RE and Auction Co. COVID 19 Announcement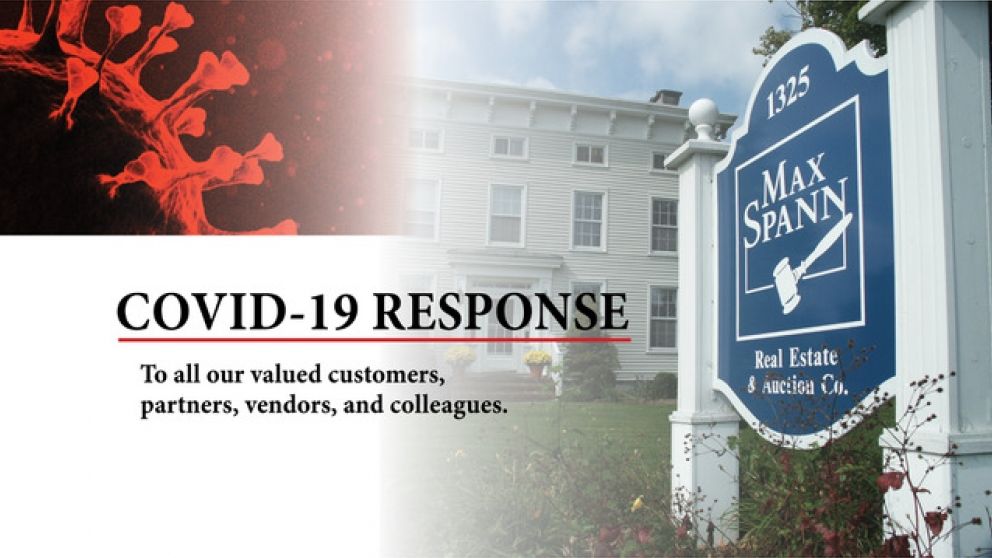 The number one priority at Max Spann RE & Auction Co. is to protect the health and safety of our clients and employees. We are carefully monitoring this evolving situation and following the guidance of the Centers for Disease Control and Prevention (CDC) and the World Health Organization (WHO). We have policies and procedures in place across our business to address issues as they may arrive.
In the interim we remain open albeit largely working remotely to continue to service our clientele and be of support to the real estate community. While we have rescheduled some impending auctions, we hope to announce new dates shortly for online only auction dates. Please feel free to contact us via email or on our website. There might be a slight delay in a phone call back as I am sure everyone can understand under the circumstances. We are confident that this challenge will eventually pass and it will be back to usual business.
Our thoughts and good wishes go out to all of our valued friends and associates.
Be safe and be optimistic!
Yours truly,
Maximillian M. Spann, Jr.
President
"50 Years Serving the Nation"
Max Spann R.E. & Auction Co.
New York, NY – Clinton, NJ – Naples, FL
Tel. 888-299-1438
www.maxspann.com
---